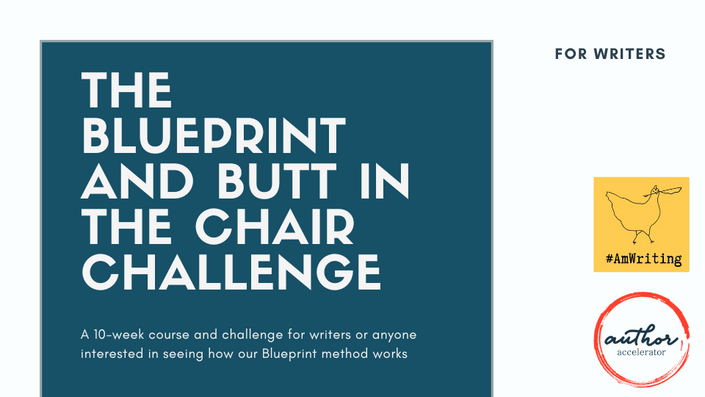 The Blueprint + Butt In Chair Challenge
A 10-week course and challenge for writers or anyone interested in seeing how our Blueprint method works
The Challenge
You commit to developing a Blueprint on a new book or a book you are revising over 10 weeks. The challenge is open to anyone writing in any genre.
The Blueprint for a Book Challenge consists of 10 assignments that will help you take your book – whether it's an amorphous idea, a few chapters, or a draft that isn't coming together – to the next stage. The assignments will differ slightly for fiction, nonfiction, and memoir. They are based on Jennie Nash's Blueprint method, which is the heart of the Author Accelerator Book Coach Certification program.
In the summer of 2022, Jennie and KJ Dell'Antonia recorded 10 special episodes of KJ's #AmWriting podcast, going over a new Blueprint step with an Author Accelerator certified coach as their guest.
For every episode, there is an assignment related to the Blueprint step that was discussed on the episode. These assignments will help you lay a strong foundation for your book that you can then use to write forward or revise.
At the end of the 10 weeks, you will have a complete Blueprint for your book, and will have the opportunity to get professional feedback from an Author Accelerator certified book coach on your work so that you can make sure you're on the right track and write forward with confidence.
Meet Your Hosts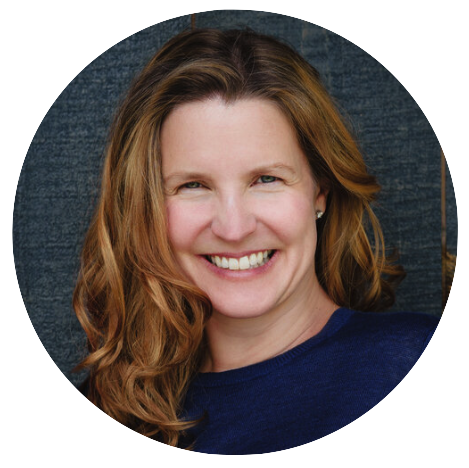 KJ Dell'Antonia
KJ is author of the The Chicken Sisters, a New York Times bestseller, a Reese Witherspoon book club pick, and a timely, humorous exploration of the same themes she has long focused on in her journalism: the importance of finding joy in our families, the challenge of figuring out what makes us happy, and the need to value the people in front of us more than the ones in our phones and laptops, every single time. She wrote and edited the Motherlode blog at the New York Times and is also the author of the viral essay "Why I Didn't Answer Your Email" and the book How to Be a Happier Parent. Her next novel, In Her Boots, about the gap between the adult we think we have become, the child our mother will always see, and our horrible fear that our mother is right, is coming out on July 5, 2022.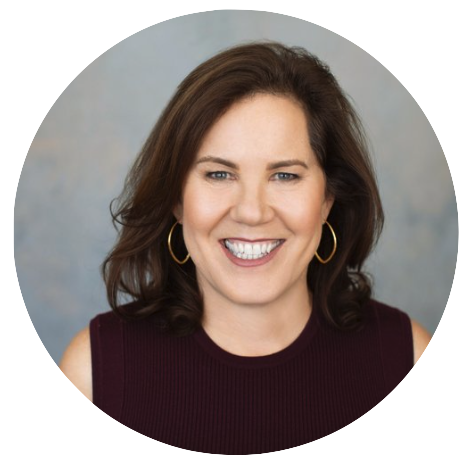 Jennie Nash
Jennie is the founder and CEO of Author Accelerator, a company on a mission to lead the emerging book coaching industry. Author Accelerator has trained more than 100 book coaches in both fiction and nonfiction through their Book Coach Certification program. Jennie's own book coaching clients have landed top New York agents; six-figure book deals with traditional publishing houses such as Penguin, Random House, Scribner, Simon & Schuster, and Hachette; and spots on the New York Times and Wall Street Journal bestseller lists. They have also won dozens of national indie book awards. Jennie is the author of 11 books in 3 genres, including Blueprint for a Nonfiction Book: Plan and Pitch Your Idea and Blueprint for a Book: Build Your Novel from the Inside Out.
Course Curriculum
Welcome to the Blueprint + Butt In Chair Challenge!
Available in days
days after you enroll
Week 1
Available in days
days after you enroll
Week 2
Available in days
days after you enroll