MAKE SURE YOUR FOUNDATION IS STRONG
SO YOU CAN WRITE FORWARD WITH CONFIDENCE
Blueprint for a Book goes beyond simply plotting your book. Under the direction of a book coach, you will spend 6-7 weeks, depending on genre, drilling down into the most important elements that will drive your story or argument forward. Without these in place before you start writing, you could risk YEARS of frustration and a book that goes NOWHERE.
WITH SPECIALIZED COURSEWORK FOR SELF-HELP/HOW TO WRITERS

What are you trying to say?

Why are YOU the best person to say it?

What is the best structure for your book?

Who are you trying to reach?

How will you reach them?

What books do they already love?
Course Curriculum
Welcome to Blueprint for a Book
Available in days
days after you enroll
Part 1: About Your Book
Available in days
days after you enroll
Part 2: Book Structure
Available in days
days after you enroll
Your Instructor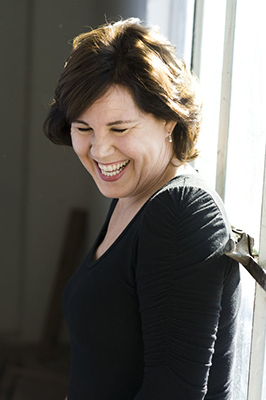 Jennie Nash is the founder and CEO of Author Accelerator, which trains, certifies, and supports book coaches as they help writers write books worth reading. Since 2008, writers serious about reaching readers have trusted Jennie to coach their projects from inspiration to publication. Her clients have landed top New York agents, national book awards, and deals with houses such as Scribner, Simon & Schuster, and Hachette. Jennie is the author of 8 books in 3 genres. She taught for 13 years in the UCLA Extension Writers' Program, is an instructor at CreativeLive.com, and speaks on podcasts and at writing conferences all over the country. You can learn more about Jennie at www.jennienash.com and www.authoraccelerator.com.
Frequently Asked Questions
I've already started writing my manuscript. Is Blueprint for a Book still for me?
It can be extremely helpful no matter where you are in the writing process to analyze your book and see whether there are weak spots, holes, or elements that need solidifying. You can then go back to your draft and shore those up, knowing that you can write forward with confidence. We will warn, though, that you could end up finding that your story needs a major overhaul – we've seen it happen many times. That can be very difficult for some writers to accept, so if you don't feel open to that possibility, this might not be the best program for you. We would suggest working with one of our book coaches in our weekly program instead, which will allow you to keep up the writing momentum and finish your draft.
I haven't written a single page. Is Blueprint for a Book for me?
Absolutely! That's what the Blueprint is designed to do – get you started!
What comes after I do Blueprint for a Book?
If you enjoyed the weekly feedback and are ready to begin writing your book, you can smoothly transition into weekly book coaching. The programs are set to flow right into one another, but you're also welcome to take a break – a month, minimum – between them if need be. Just email us at
[email protected]
What is your refund policy?
Author Accelerator offers a seven-day money-back guarantee from the day the course starts. If you are not satisfied with our services – for whatever reason – you may ask for your money back and it will be immediately refunded. After this seven-day period, no refunds will be given.