Go deeper into all the elements of book coaching, from managing a project to developing story structure to understanding the primary paths to publication. Learn step-by-step how to coach a story from zero and how to analyze a complete rough draft. Gain experience with live clients, participate in small community of peers and mentors, and feel confident about your skills.
Curriculum
Guiding a Project Forward from Zero
Developing the Story Structure
Developing Scenes
Basics of Giving Feedback
Hierarchy of Editorial Concerns
The Big 5 Story Editing Skills
Basics of Client Intaking
Designing a Project Framework
Handling the Writer's Emotions – and Yours
When Things Go Wrong in the Coaching Process
Full Manuscript Evaluation
Featured interviews with a psychotherapist, a corporate coaching expert, a writer's block expert, and more
Working sessions with Author Accelerator founder and 6-figure book coach Jennie Nash and Author Accelerator COO Laura Franzini
Practicums (2): Engage your own clients, coach them in writing and on the phone, and get feedback on your work from Author Accelerator's certification team when you apply for Advanced Certification
To earn Advanced Certification, you must submit your Portfolio (both practicums and some additional coursework) for review. The submission fee is $699.
Completion of this course will allow you to market yourself as an Author Accelerator Advanced Certified book coach. Advanced Certification is good for one year – you must renew it and pay a renewal fee to retain certification.
Note: This course is focused on fiction only. To learn how to work with prescriptive nonfiction writers, stay tuned for our forthcoming Advanced Training in Nonfiction course (coming spring 2020). To learn how to run your own book coaching business, check out our Business of Book Coaching master class. Certified coaches are also eligible to enroll in our master classes, which teach you how to work in particular genres, help a writer pitch, help a writer prepare to self-publish, and more. Enroll in one of our Advanced Training courses to get started.
Your Instructor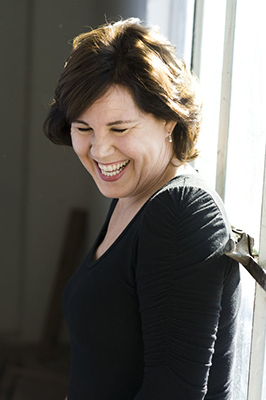 Jennie Nash is the founder and CEO of Author Accelerator, a book coaching service that offers the sustained editorial support writers need to write books worth reading. For twelve years, writers serious about reaching readers have trusted Jennie to coach their projects from inspiration to publication. Her clients have landed top New York agents, national book awards, and deals with houses such as Scribner, Simon & Schuster, and Hachette. Jennie is the author of 8 books in 3 genres. She taught for 13 years in the UCLA Extension Writer's Program, is an instructor at CreativeLive.comand speaks on podcasts and at writing conferences all over the country. You can learn more about Jennie at www.jennienash.com and www.authoraccelerator.com.